Rome – Dubai
The Dubai office provides:
Location services of temporary exhibition spaces in Dubai or Abu Dhabi

Requests and follow-up for access to major art fairs in the UAE

Partnership agreements for cultural exchanges in the Middle East or directly with prominent local artists.
Our representatives in Dubai: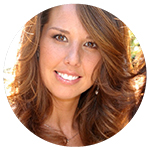 Laura Garzia, born in Rome in 1973, graduated with honours in economics at the Sapienza University. In 1997 moved to Bruxelles where obtained a master in international communication at the ULB University of Brussels.
She works at the European Commission in Brussels where she is involved in several pubblications on structural funds and in the organization of international conventions.

After, she becomes a consultant for Pricewaterhouse Coopers in Rome, where she manages and follow up international projects and is in charge of internal and external corporate communication.

In 2000 she gets in the fashion Sector, working for FENDI Group. She takes part at the Press Office activities , organization of events and fashion show, openings and supervises the internal budget. 

Starting from 2002 she runs her own company and works in the communication field, carrying out below-the-line activities with her "niche" agency which addresses to very demanding and exclusive clients. The start up of CCUBE Communication Taylor made, has a big success and annovers between its clients multinational companies such as PMI, H3G, Lottomatica, Hoss Intropia, Levi's, Adidas, Pepe jeans London, Unicef, UPS and Saatchi&Saatchi. 

In October 2014 Laura moves to Dubai and thanks to a deep passion for ART and to her  connections with galleries, museums and private collectors starts a collaboration with STUDIO ARTE 15 which is mainly focused in art dealing and exclusive events linked to ART . 

IItalian mothertongue, speaks correctly english, french and spanish and has an excellent knowledge of the principle operative systems.
---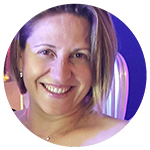 A professional journalist since 2000, Sabrina Menichetti is an expert in Communication, Institutional Relations and Event Management.
Graduated with honours in Modern Languages and Literatures at "La Sapienza" University in Rome, she begins her career in a television station: as a reporter first and then as presenter and news producer.
In 2000 she receives the award for the best journalistic feature in the European Exhibition of the Public Communication.
In 2002 she starts working as an Institutional Communication professional: first in the Press Office of the Province of Rome, then as Coordinator of the Communication Office of the Ministry of Agriculture.
In 2009 she leaves Italy and moves to Dubai with her family.
In the United Arab Emirates she starts collaborating straight away with ICE- Italian Trade Agency, the governmental Agency linked to Italian Embassies and Consulates which operates worldwide promoting the internationalisation of the Italian companies in line with the strategies of the Ministry for Economic Department.
For the Ice Office in Dubai, she executes Market and Trend Researches and collaborates in organizing major events and successful exhibitions in Dubai and Abu Dhabi, including Italian Luxury Interiors - the region's best showcase of high quality design from Italy.
An art, design and culture devotee, Sabrina has a vast knowledge of the UAE's dynamic creative scene and collaborates with STUDIO ARTE 15 since 2014.